Most Sailing started using Floatist in early September this year. Where before, Özgür used to spend about 5-7 hours per check-in day doing physical check-ins for each boat, now all his clients are simultaneously doing their check-ins - by themselves!
Using Floatist saves him about 1 hour per check-in, over 6 hours of his Saturday every week. With a growing fleet, he was planning to hire a second person that could handle check-ins - but with Floatist - he didn't need to. Instead he invested in a second person who hosts clients on the check-in day, building better relationships.
As a young and growing business, Most Sailing has been eager to innovate and go the extra mile for their customers since the start of their company. Therefore, a tool that would help them ease the Saturday chaos was a very welcome innovation they were excited to try. Most Sailing's base is run by Özgür and the bookings by his wife Pinar, a Turkish and Dutch couple based in Fethiye.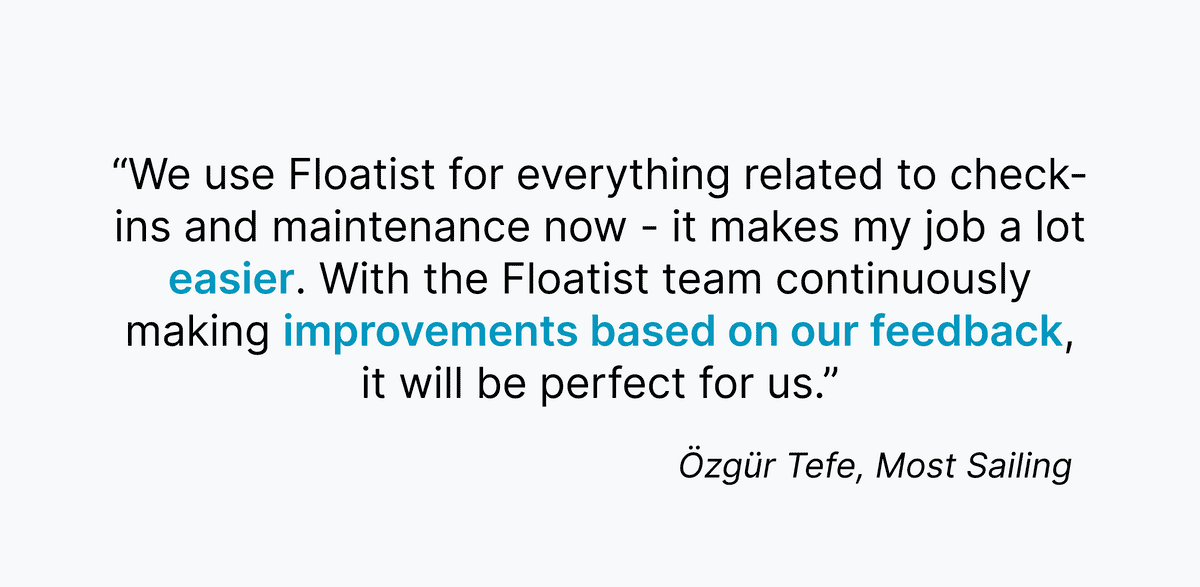 Most Sailing has a fleet of 6 boats, and 3 new boats on the way, growing their fleet by 50% before next charter season.
I got in touch with Özgür and Pinar because I chartered a Bavaria 46, "Amsterdam", from them in early June this year. Their business delivers a high quality charter experience - their yachts are new, well maintained and sparkling clean yachts with everything you need and more.
Özgür used to do all check-ins himself, because he is the only one in his team with the right knowledge. The bigger part of his Saturday consisted of check-ins only, while at the same time managing the rest of his team overseeing everything else from cleaning to repairing to re-stocking the boats.
I introduced Floatist to Pinar and Özgür after our charter in June, and we agreed that they would start as one of our pilot customers as soon as Floatist was ready, and so we launched with Most Sailing at the end of August to onboard their fleet, and they did their first check-in day with Floatist on September 10.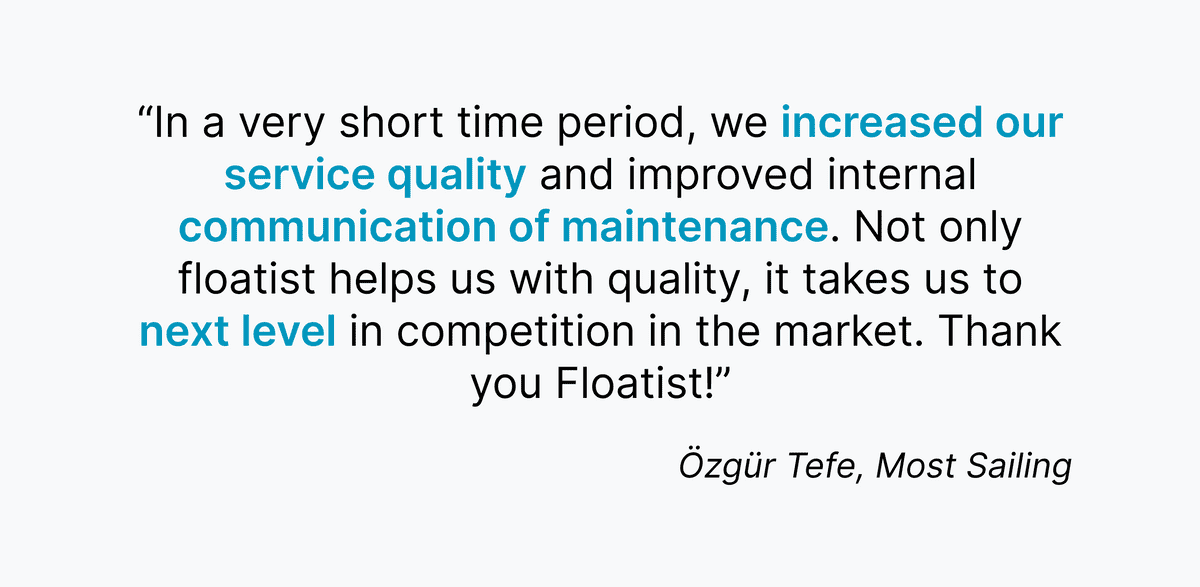 His whole team is now working together through Floatist, from cleaning to repair staff, and Özgür's job got a lot easier because of it! Staff communicate with each other by checking off their tasks - and everyone knows what's going on. Each member of his team has their own login, and their own tasks assigned. Whenever someone finishes the repairs on one boat, he simply checks it off on his app, and this is shown in everyone else's app immediately.
All maintenance tasks are recorded in the app, so they have a clear to do list and an overview of who does what, plus they keep track of everything that has been done for more detailed analytics or exporting of the data to new owners in the long term.
Most Sailing now does all their check-ins using Floatist, and almost all of their customers love it. Instead of having to wait for Özgür until he has time to do the check-in with them, customers now open a beer, open the app, and go through the boat guided by the instructions in their own language, supported by images and videos.
First, customers complete the pre-check list by themselves, marking any questions they have using the comments, optionally supported with images, and they submit it through their app. Özgür then receives the completed list on his phone, only having to discuss the items with concerns, log the engine hours, and sign and complete, together with the customer, which usually takes less than 5 minutes.
Having customers do the pre-check by themselves makes them feel in control of their own check-in day, and besides that, they have the instructions with them during the rest of the week as well. Keeping the instructions available for customers in the app saves Özgür phone calls during the week, which is a welcome improvement, and a necessary one with their growing fleet!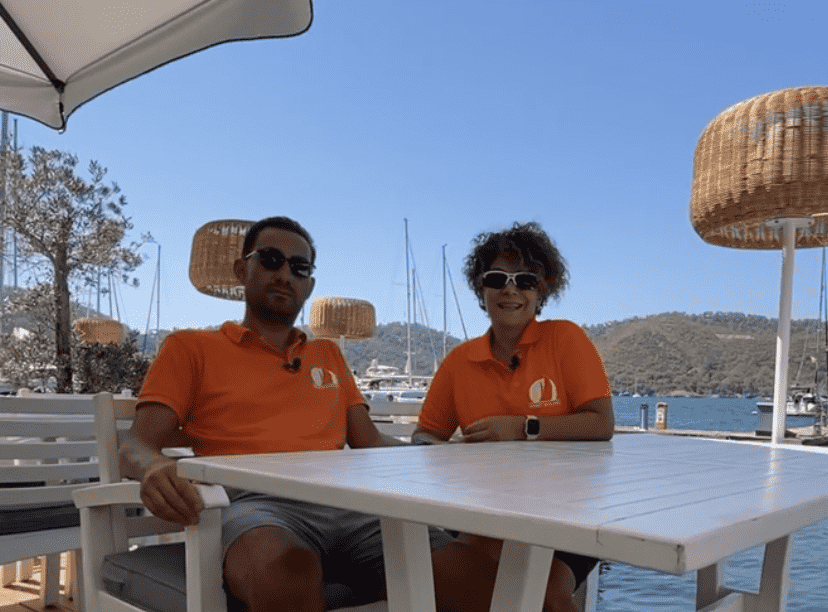 Now you might ask: having charter clients use an app for check-in - doesn't that come with some resistance from them? According to Özgür, every now and again there is a client hesitant to use the app, but when they do it anyway, they are usually pleasantly surprised. Besides, to use the Floatist app there is no need to download anything - our app is accessible through a link, and thus accessible from any browser!
For a growing business like Most Sailing's, Floatist is a game changer. Together with them, and our other customers, we will continue to build and improve our product - on to a digitized industry!
Want to know how you can make your check-in day experience better for everyone involved? Get in touch at hello@floatist.com or using the contact button below!