Why should you keep up with the latest hospitality industry trends? Well, the answer is simple; if you want to maintain your success and stay one step ahead of your competition, making sure you study the market and its trends is the key for positive feedback and returning clients.
In today's market, managing to be as efficient and on top of the latest trends will make your product stand out.
1. The working nomad
As more companies adapt the remote working option or even a hybrid approach, employees are choosing to work from anywhere. This new generation of digital nomads is using this opportunity to travel and explore, all while bringing their work with them. They might choose to travel more while working, versus only travelling for holiday.
This trend is seen more and more frequently, allowing for the hospitality industry to grow in new ways; these working nomads are looking for trendy locations as well as traditional culture - and chartering a yacht while doing so is just the cherry on top.
2. WiFi
Being able to stay connected and working from anywhere has become more of a necessity than a luxury; WiFi is now seen as a requirement by travellers. Arriving at a new location without WiFi almost comes as a shock these days.
Introducing complimentary WiFi anywhere will make your customers know they can safely come back and comfortably enjoy their stay.
3. Chat Box
Chat Boxes are another large trend in hospitality as it connects the customer directly with any questions they may have and it assists with a positive customer service experience. Enabling a chat box with your product will not only ease the number of calls you may get, but it also provides you with data to analyse after each charter, which can later on be used to improve efficiency of your staff and the product delivered. It reduces stress all around and facilitates any queries.
4. Personalised Guest Experience
Being able to track information from your previous guests can allow for a personalised guest experience in the future. With the current diversity of customers in the hospitality sector, enabling a personalised experience can truly make your sale. It is a powerful aspect that will get your customers talking about your services and make them want to come back. By analysing data, you can track their behaviours and know what they are after and they most value.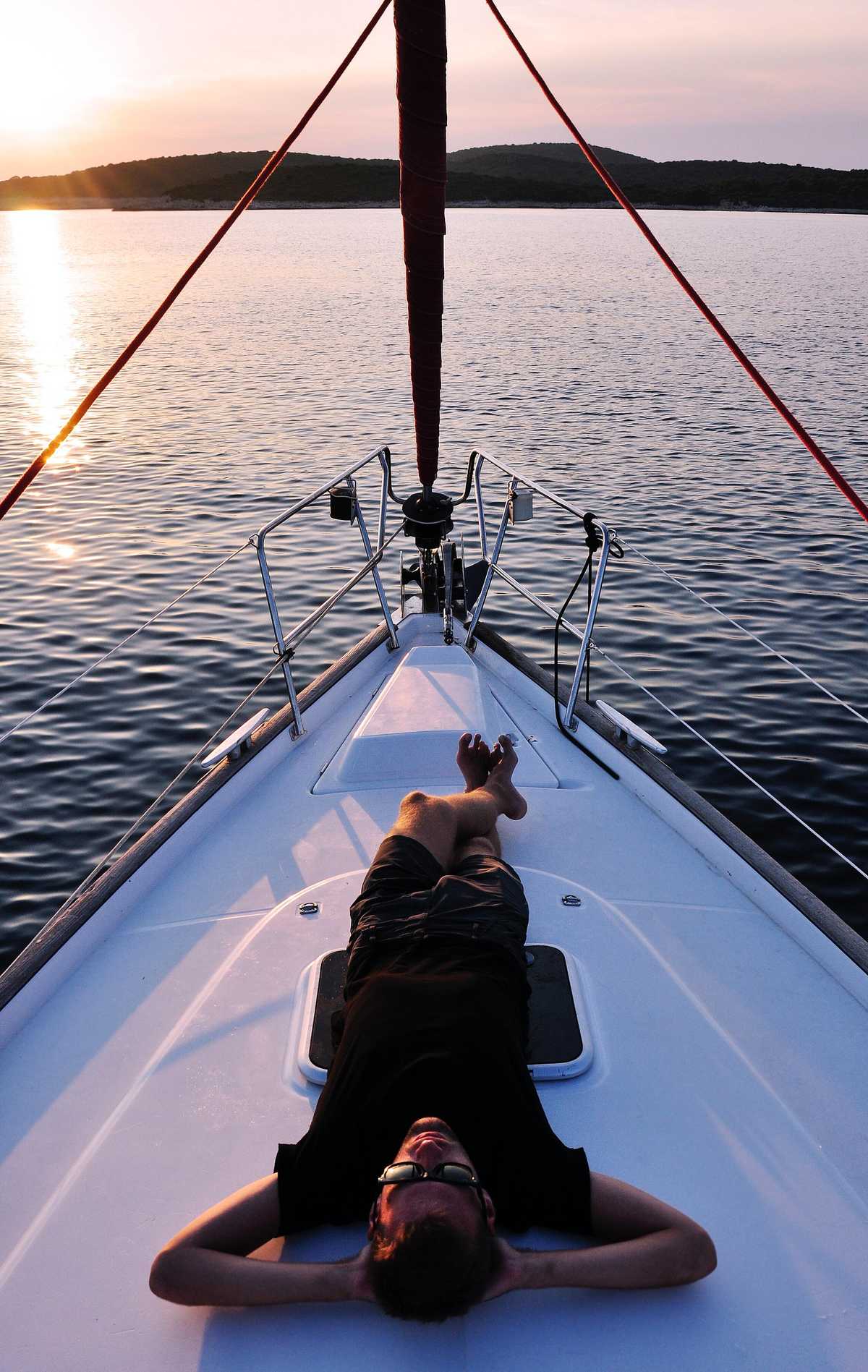 5. Virtual Reality
This is one of those trends that you may think was a long way away. However Virtual Reality has become more accessible than ever, and it's something that will elevate your customer experience to the next level. In the charter industry more and more suppliers are using this method not only as a selling point, but also to enable customers to visualise exactly what their yacht looks like, which is an excellent immersion feature. Virtual Reality can also assist the base staff with less queries, as it can be used as an inventory tool aid.
6. Sustainability
As everyone is aware of the environmental challenges the world is facing, being able to go greener and make an impact can really influence your customer's purchase. Opting for solar panels, water makers, reducing plastic and waste on board and sailing versus motoring are some of the choices you can make to be more sustainable.
7. Customer-friendly tech
As the newer customers are younger and younger, being able to combine your business with technology is a win-win. It will not only impress many of your customers but for some it will be an expected strategy. Mobile apps in hospitality is something that today's client is already used to, and it has been proven to drive growth in the overall business as well as bridging the gap between the customer and the provider.
Learn more here on how you can become a trend-setter in the industry and grow your business into the future.