As a fleet operator, you know check-in day is the most important day of the week. It's your only chance to make a good first impression on your customers.
In this article, we will describe 5 ways to help make your customers happier on check-in day.
1. Improve pre-charter communication
Once a charter is booked, there is still a bunch of admin to complete before a client can finally start their holiday.
This often means that clients get bombarded with emails containing old fashioned Word documents they have to fill it for their crew list, receiving PDF information about the base, requests about timings, transfers, recommendations, preference sheets, and the like.
Instead of endless email chains, prepare one clear template with all the information you need from the client so you can send it to them all at once, and they can easily fill it in.
Alternatively, with Floatist you can allow your client to provide and access all needed information from one simple app. They can enter their crew list, select optional extra's, read and sign the charter contract (coming soon!), and your terms and conditions. All from one simple interface!
On top of the necessary admin to complete, clients will be able to access all yacht equipment information already, and explore the yacht before arriving to the base. Your customer will appreciate the clear information and will feel prepared and relaxed about their upcoming charter.
Additionally, your booking manager will have all information regarding a booking in one spot, easily being able to see which client still has info missing, saving them time and stress digging through long email conversations.
2. Manage expectations around check-in time
When booking a charter, the clients' expectations start from the minute they've selected their yacht. They take time off work, arrange their flights, and they are looking forward to their holiday.
When check-in day arrives and the clients head to the marina - just to realise that they won't be stepping on board immediately, it can be disappointing.
It is a known fact that people get more frustrated about waiting if they do not have any indication of the amount of time they have to wait, compared to when they have a clear indication of how long it is going to take. Remember all those time you were put on hold on the phone - whenever they keep you informed which number in the queue you are, it is much easier to stick around and wait your turn.
Therefore, tackle this by informing the customer upon arrival with a well estimated expected time their boat will be ready, and the current status of their boat.
Using the Floatist app, the client can see the status of their boat like Boat being prepared or Ready for check-in in their own app. There is no need for them to hang around your office and repeatedly ask an update on the status of their boat anymore!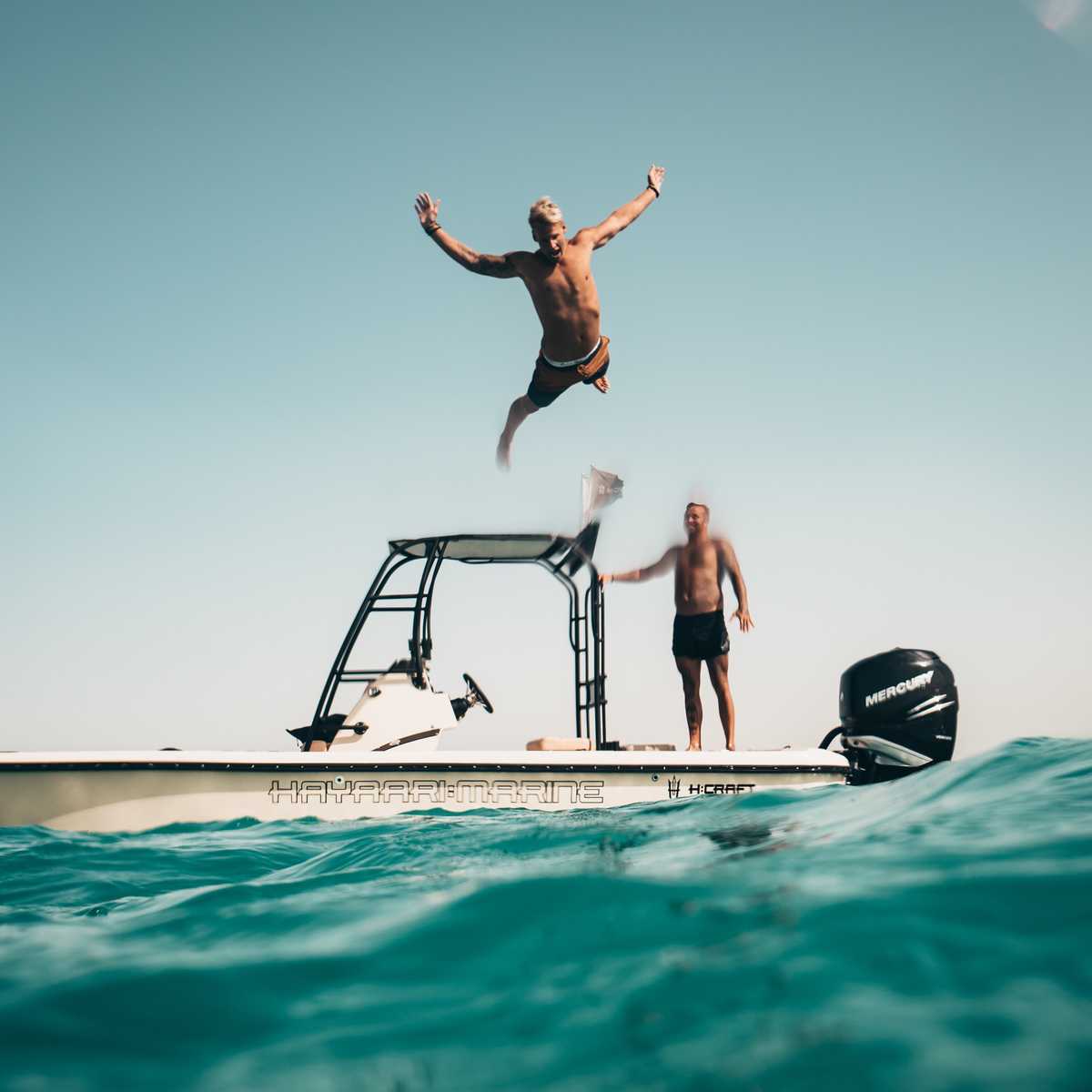 3. Provide trolley carts to your clients
Provisioning on check-in day is a pain for your clients, and when they arrive with a taxi full of groceries it is a huge annoyance if there are no trolleys available to help them get their provisions to their yacht.
While this is dependent on the marina you are in as to whether you could offer those, if you can, help your clients by providing them with a trolley cart to smoothen the provisioning!
4. Don't make the customer hang around your office
While the boat is not ready yet, your client is relaxing at the marina's café or walking around the nearest town exploring.
But since there is no way for your client to get live updates on the status of their boat, every 30 minutes they come back into your office to see if there's any news on when he can check the yacht or where the yacht is for the provisioning to be delivered - he's adding stress to his day and to yours.
Instead of your client having to come back to check in on the status, you can use Floatist to provide them with a real time status in the app. This way, your client stays in the marina café until the boat is ready, and you can focus on what's important.
5. Decrease the amount of walking around the marina
The client has arrived at the marina. He heads to the base with his bags. His yacht is not ready - he heads back to the other end of the marina to leave his bags in storage. He comes back to the base but has nowhere to sit. He walks around the marina to find a cafe. After a while he walks back to the base to check on the yacht's status (yacht is still not ready).
Do any of these feel familiar? Walking around a marina in the summer somehow feels so much hotter than anywhere else… and the client is meant to be on holiday, relaxing.
Make sure you inform your client about where they can wait, where they can keep their bags until the yacht is ready, and where exactly there yacht is located.
Alternatively, using Floatist, you can provide all of this information in the app, and with one click of a button you can let the client know where to go, when to go, and what to do while waiting.
Floatist, the yacht fleet management platform for the best customer experience!
While ultimately you are the heart and brains of your charter company, Floatist is here to help you improve your customer experience and distinguish you from your competition.
The Floatist platform is connecting your clients to the base staff to your booking managers, ensuring communication is all in sync.
With Floatist, clients are up to date about every detail regarding their booking before they come, when they arrive, and until they leave. It facilitates the operational support as well as the overall quality of that dreaded check-in day, for every stakeholder involved.
The client can now arrive, relax, charter.
Don't just take our word for it. Reach out to us to learn more about Floatist and request a demo.